Marion Art Center to run new, safer fundraiser
Due to coronavirus restrictions, and to combat loss of funding, the Marion Art Center will hold its first online art auction from July 24 to 31.
Bidding on the more than 150 items will open at 9 a.m. on July 24 and close at 7 p.m.  on July 31. A live viewing of the auction pieces will be staged in Bicentennial Park next to the art center on Friday, July 24, from 2 to 7 p.m., with a rain date of Saturday, 11 a.m. to 4 p.m.
The auction will replace the Art Center's Cocktails by the Sea event, which is usually held in the summer.
Works include paintings, glass works, ceramics, wood sculptures and prints. All pieces can be viewed at the Marion Art Center, or at www.marionartcenter.org/mocaa.
Here are a handful of the items from the auction: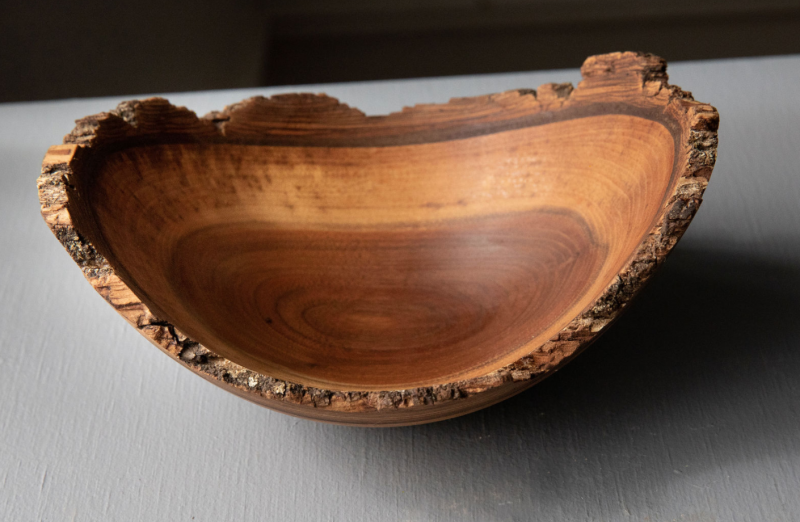 Art that changes with age.  Philidelphia-based woodworker David Walsh has exhibited art at the Smithsonian's Renwick Gallery. He makes his custom bowls and goblets on a lathe using a chisel, and covers them with a food-safe finish. The woodworker uses a variety of rare and common woods from all over the world, and occasionally chops down trees to supply his own wood. Over the course of his career, Walsh has made more than 13,000 bowls. As he acknowledges in a note, his bowls take on a unique "patina of age," with frequent use.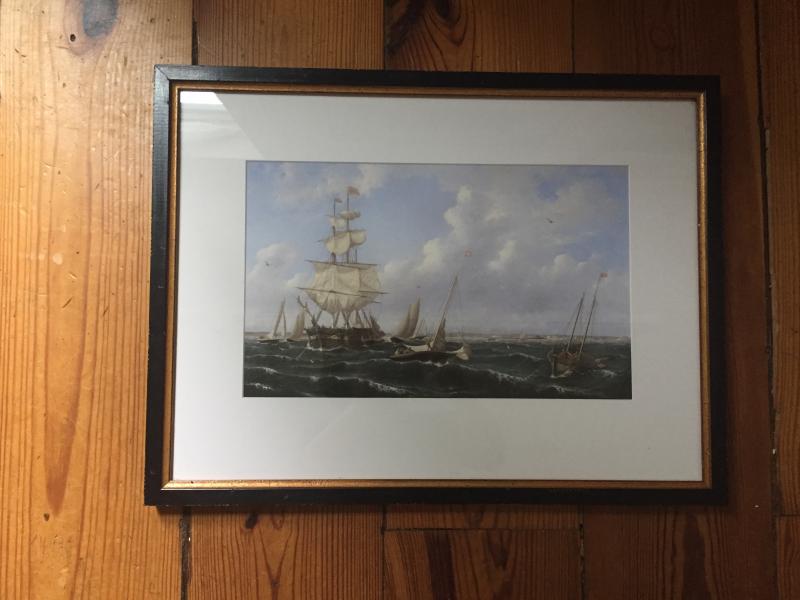 View New Bedford Harbor. Born in the Netherlands, Van Beest came to New Bedford in 1854. He had training specifically in marine painting and came to New Bedford to tutor William Bradford. Many of the subjects of Van Beest's work lend themselves to drama: shipwrecks and turbulent seas predominate his work. For "View of shipping in New Bedford Harbor, he chose a quieter subject, though still dramatically rendered. A panorama of the city can be seen in the background, as a huge whaling ship awaits a tugboat in the harbor. His works are shown in museums in the Netherlands, the Museum of Fine Art in Boston and the New Bedford Whaling Museum.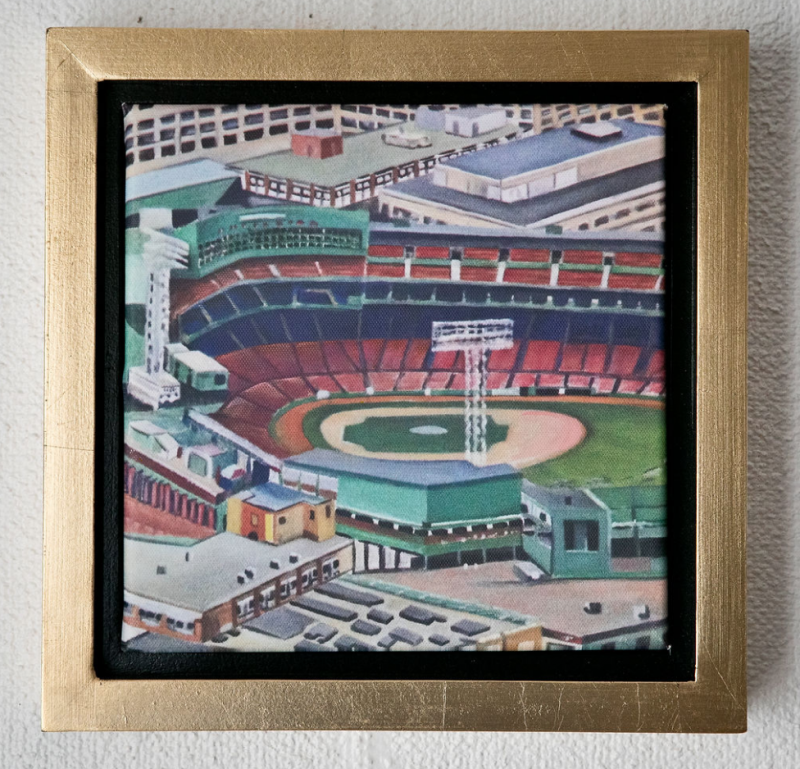 Marion Art Center members contribute. Angela Fiori maintains a studio in Dedham and dedicated a few pieces to the art auction. She was born in Colombia and studied art in Italy before moving to Boston with her husband. Fiori took a break from the arts for a number of years, recommencing with painting in 2005. Instead, she put her artistic skills to use designing sets for her childrens' musicals. She is a member of the Marion Art Center, and has exhibited there three times.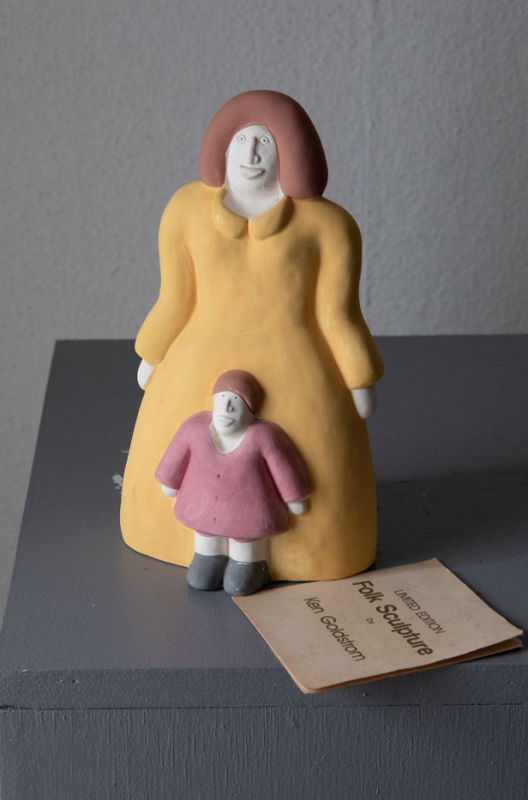 Sculpting in the style of folk art. Ken Goldstrom is a Boston-based ceramicist whose work has a specific humorous or folk-art inspired feel. He has earned a few mentions in the New York Times. Goldstrom is also known for the ceramic murals that he makes. He trained at the Rhode Island School of Design. In some of his works, Goldstrom creates humor through repetition, such as a piece that features eight identical faces with the final one unexpectedly sticking its tongue out.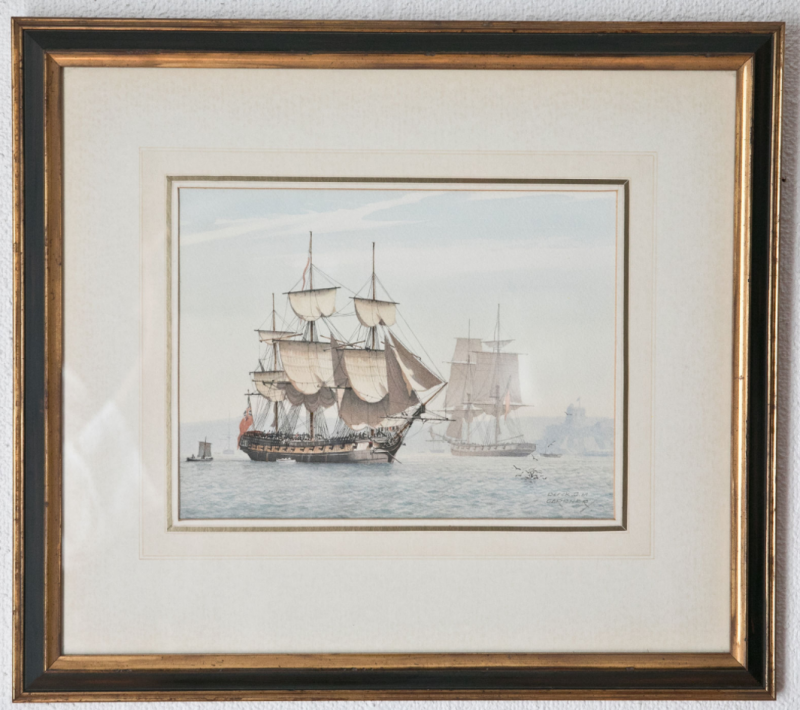 Combining history and marine painting. Famous historical marine artist Derek GM Gardner painted a watercolor of the "Thetis" a vessel from 1782 that served in the British Royal Navy. The watercolor shows the military vessel as it was shortly after construction. Through years of training, the artist portrayed both individual vessels and military battles authentically.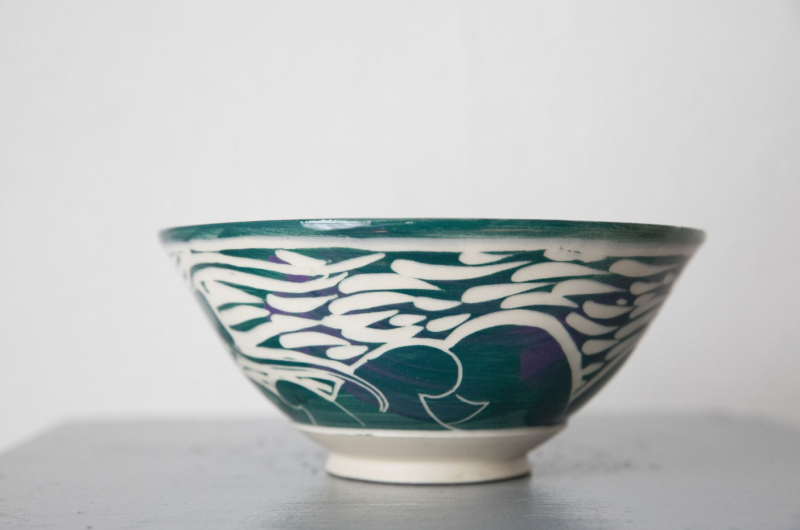 The wildlife of the Cape inspires this pottery. Sarah Caruso has a pottery studio on Cape Cod. Though she studied ceramics and even got a master's in art education, Caruso put her formal art education on hold for a number of years, only using her skills to teach art classes while working in retail and raising her children. When she returned to the wheel, Caruso took years to re-educate herself on the art of ceramics. She looked to her surroundings on the Cape for inspiration, and her work shows it through simplified images of plants and sea creatures.